About Us
Welcome to Roudabush Lawn Care, a full-service landscaping and lawn maintenance business based in Williamsburg, Iowa. From simple mowing and weed control to organic soil fertilization and core aeration, our experts do whatever it takes to keep your lawn healthy, green, and lush!
With over 15 years of experience in horticulture and landscaping, we have a strong track record of delivering quality service at reasonable rates. Our team of highly skilled professionals can be relied upon to provide precisely what your lawn needs.
What We Do
At Roudabush Lawn Care, we know that one size does not fit all. Our services are centered around the idea of customized solutions perfectly tailored to your lawn's unique requirements. Leveraging experience and expertise, we always aim to meet or exceed expectations.
Fertilization
A healthy lawn must be supplied with all the nutrients and fertilizers it needs to thrive. At Roudabush Lawn Care, we utilize high-quality products year-round for optimal results. From slow-release fertilizers and pest control in the spring, to humic and fulvic acid in the summer, to balanced nitrogen-potassium fertilizers in the fall – all these synergize to great effect, resulting in a beautiful, lush, green lawn.
Read More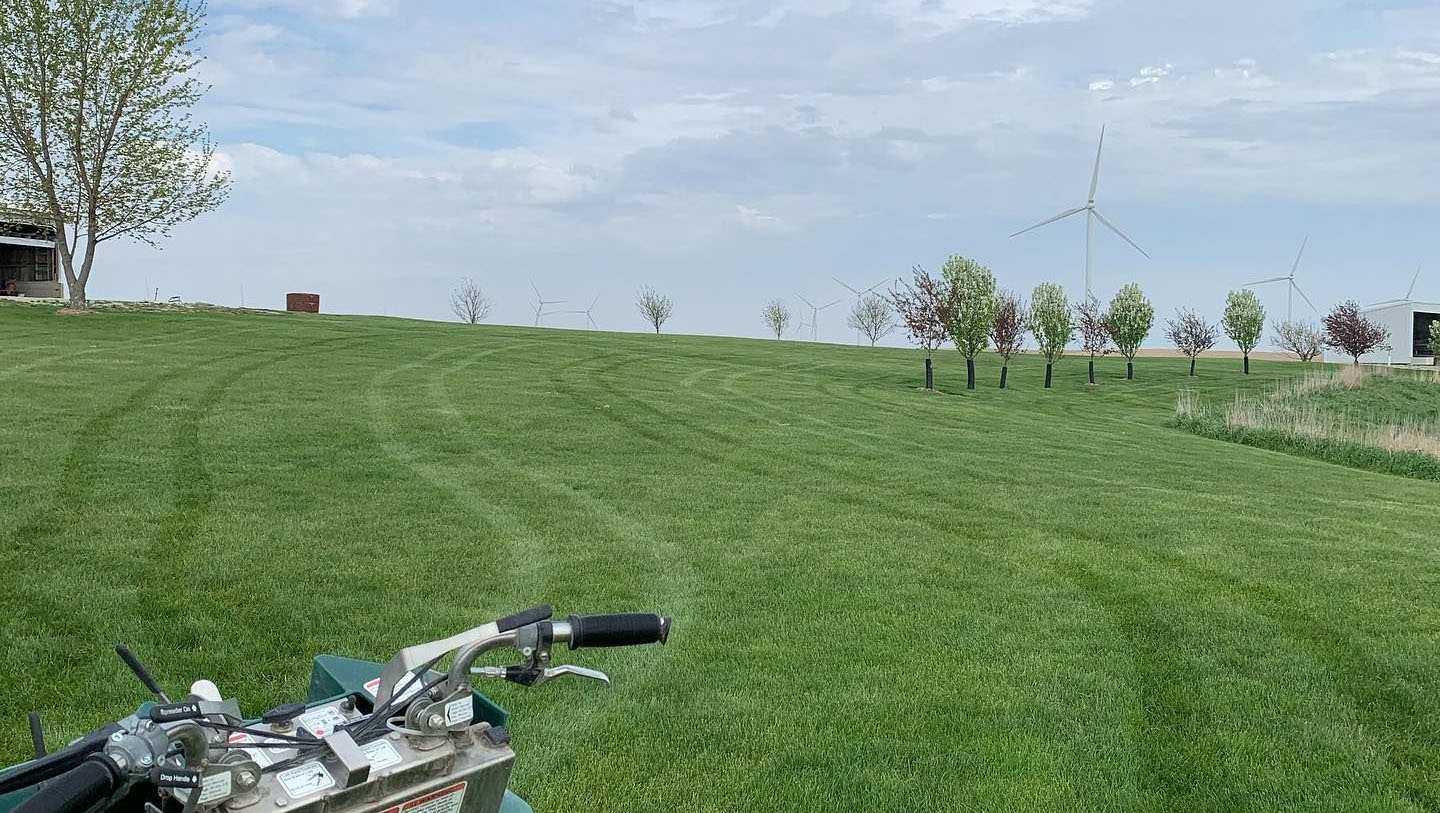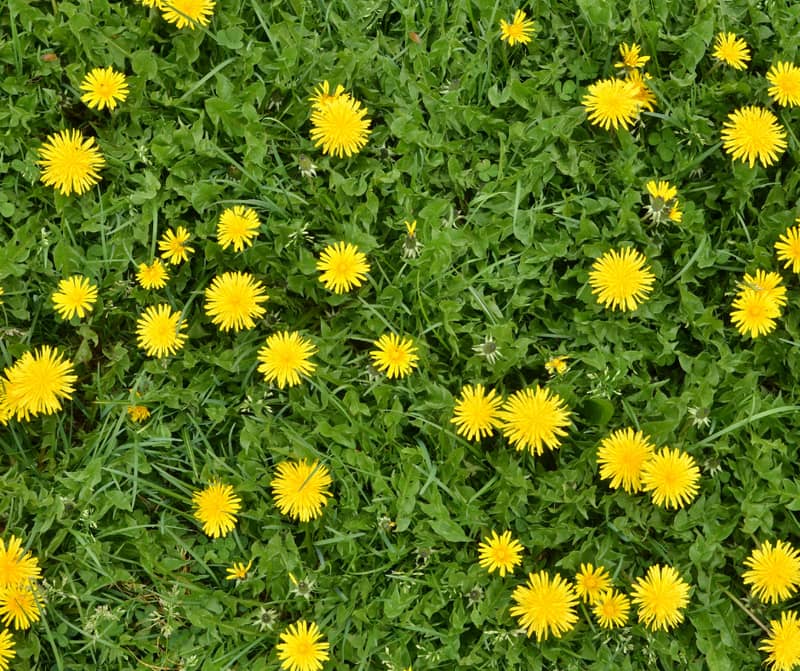 Weed Control
Before resorting to herbicides, Roudabush Lawn Care focuses on keeping the turfgrass healthy and thick. Fertilization and irrigation as cultural methods of preventing weed growth provide better results than seeking to eliminate them exclusively. Of course, if and when weeds do become a problem, our trained professionals also have the necessary know-how to apply herbicides without compromising the health and safety of your lawn.
Read More
Aeration and Overseeding
Aeration is the process of removing small plugs of grass and soil from your lawn. This allows air, water, and nutrients to reach deeper into the turf. In addition, it relieves soil compaction and reduces the thatch layer, which helps prevent disease. A highly beneficial practice, aeration is an essential part of cultivating a beautiful, healthy lawn.
Read More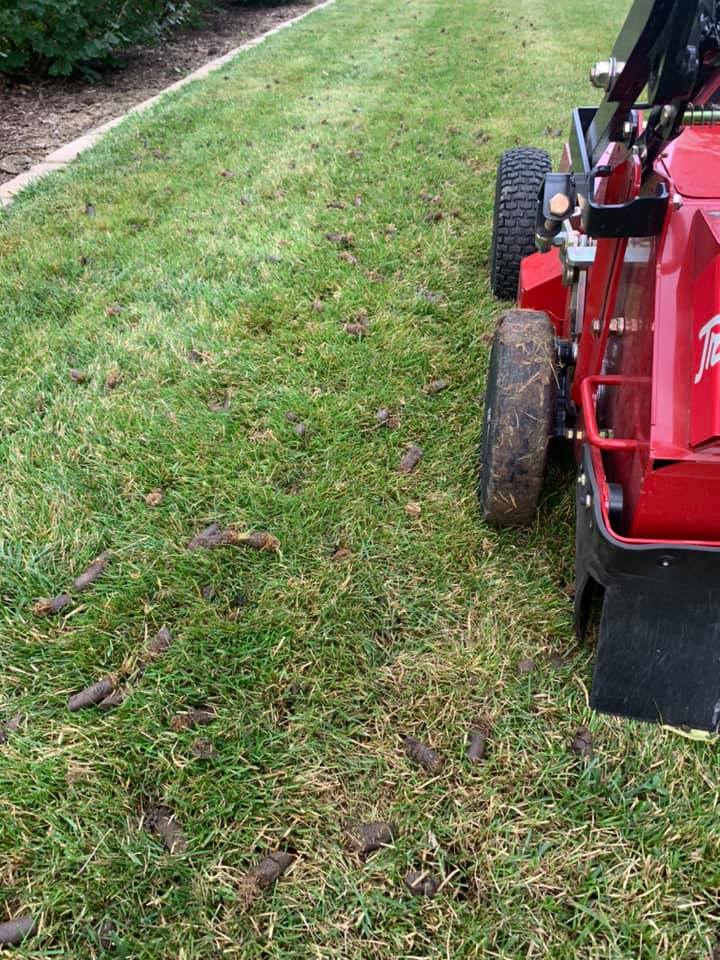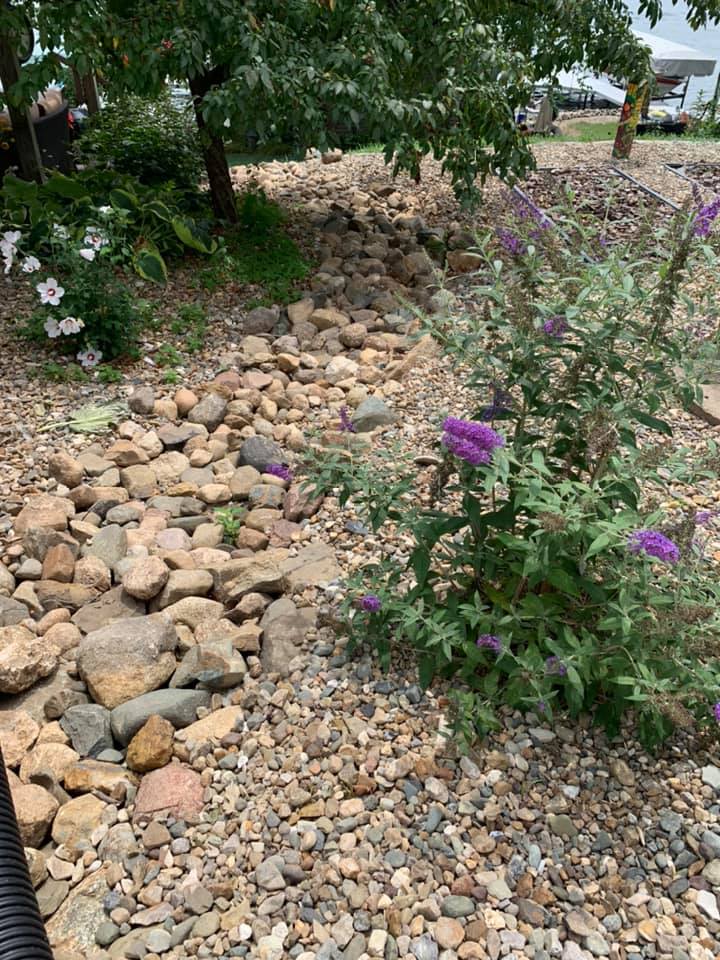 Landscaping and Maintenance
The lawn care services that Roundabush provides also include regular mowing and cleaning, as well as any other type of maintenance that your property requires – trimming, blowing, hedging, and more. All our landscaping and maintenance work is done with the utmost care and attention to detail.
Read More
Licensed & Insured
All our landscaping specialists are fully licensed and insured professionals, guaranteeing your lawn will be handled with the utmost care.
Free Consultations
We offer free consultations for all services and can also provide accurate quotes. Additionally, we schedule regular appointments to visit your property.
Dependable Service
Everyone at Roudabush Lawn Care takes great pride in the work that we do here. Each project is handled thoroughly and delivered on time, to complete client satisfaction.
Pet-Friendly
Roudabush Lawn Care uses pet-friendly products exclusively, ensuring that no animals can ever come under threat of exposure to harmful chemical substances.
Safety
We honor and respect all standard safety procedures applicable to the landscaping and lawn care industry. We will never put you or your family members at risk in any way.
Responsibility
Lawn care is about long-term planning and building relationships with clients. We proudly stand behind every project we're hired to do, putting our reputation at stake.
We reached out to Kyle one morning and asked him to add some black fill dirt to a couple of low spots in our front yard. He had the work done early that same afternoon and even seeded it down to catch the rain later that day. Great service and easy to deal with.
Tip Rec
Dependable and good prices. Fertilized our yard, and it looks amazing!
Mary
Best looking lawn on the block always on schedule.
Jamie Sargent
Kyle has been doing our lawn in Brooklyn for two years, and we have been very satisfied with his service. I highly recommend him.
Teresa Griegoliet
Does a great job, and when you have concerns, they respond quickly to email, text, or phone messages. Great team to work with.
Steve Edwards
Roudabush does a great job! Good quality work, great price, and dependable.
Deb Sieben